When I get bored of cooking regular food or if I'm not in the mood to go to a restaurant, I usually jump into making noodles with restaurant-inspired recipes. Here, I've made a version of the noodles for veg lovers.
If you try this recipe out, please hashtag your photos with #MozisMenu on Instagram and tag me with @MozisMenu. I love seeing your takes on my recipes!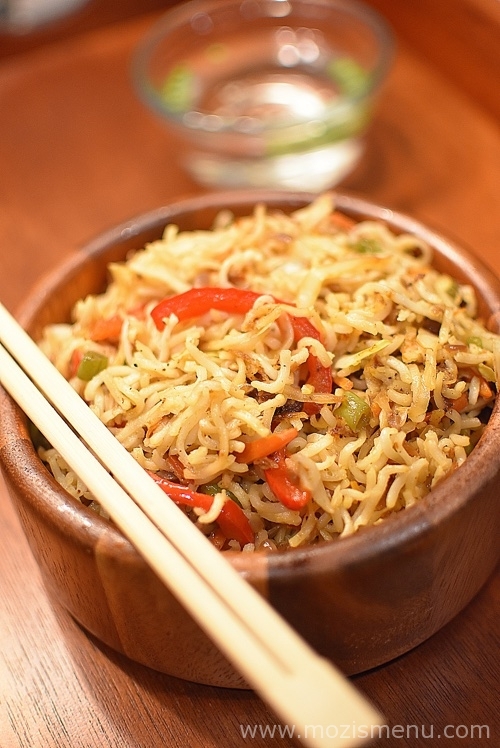 Ingredients
Onion – 1, Chopped
Carrot – 1, thinly sliced
Beans – 100 g, chopped
Capsicum – 1, thinly sliced
Cabbage – 100 g, thinly sliced
Pepper powder – 1 tsp
Soya sauce – 1 tsp
Olive oil – 2 tbsp
Salt – to taste
To make noodles
Noodles – 4 pack
Water – 10 cup
Olive oil – 1 tbsp
Salt – 1 tsp
Instructions
In a deep bottomed pan, boil water along with salt and oil. Once it starts boiling, add noodles and let it cook for 2 minutes. Drain the hot water and pour some regular water on top to remove excess starch (make sure the water runs through the noodles completely.)
Spread the noodles on a plate and sprinkle some oil. Mix it well to avoid sticking.
Heat oil in a pan, add onion and sautè till the onion becomes translucent. Add beans, carrot, and stir it for a couple of minutes. Add Cabbage and capsicum, and let it cook till it gets done.

Add Soya sauce, pepper powder, and salt (be careful while adding salt because we already added salt earlier while cooking noodles). Stir it well.
Add the noodles and toss it well.
Notes
Don't cook the noodles for more than 2 minutes as it will turn soggy and sticky.
Use olive oil to bring out a good flavor.
Adding oil while cooking noodles will prevent them from sticking to each other.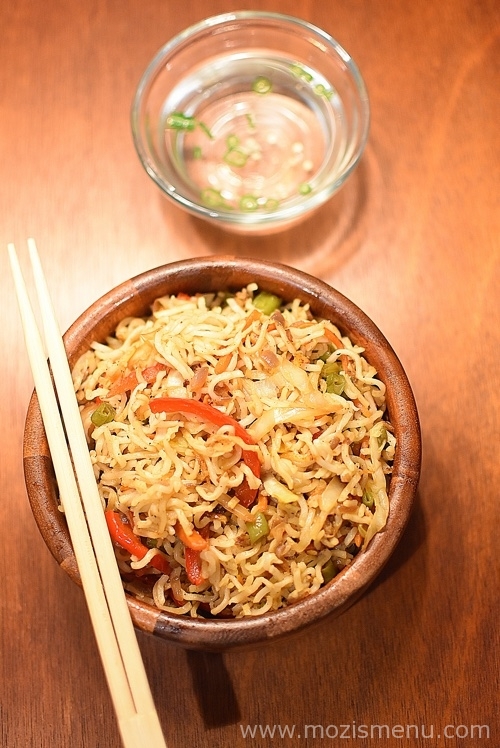 Summary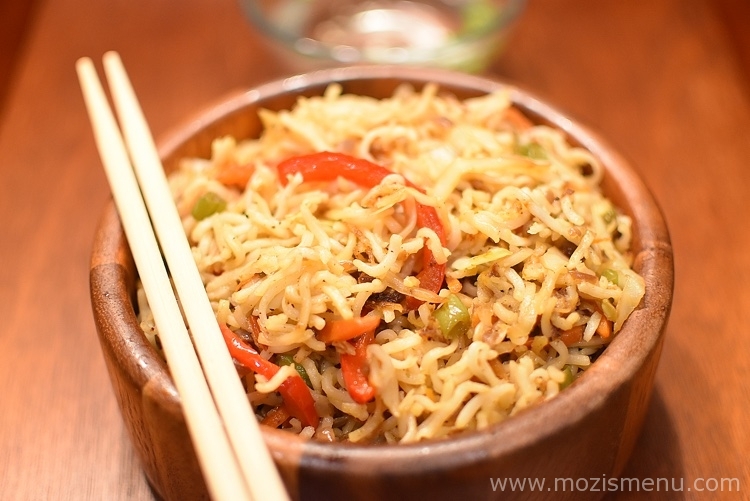 Recipe Name
Author Name
Published On
Preparation Time
Cook Time
Total Time
Average Rating





Based on 1 Review(s)